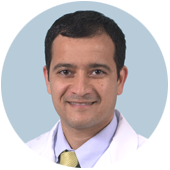 Rajendra Apte, M.D., Ph.D.
Dr. Apte is the Paul A. Cibis Distinguished Professor at Washington University School of Medicine in St. Louis, Missouri, where he serves as the Vice Chair of Innovation and Translation in the Department of Ophthalmology and Visual Sciences and is a Professor in the Department of Developmental Biology and Medicine.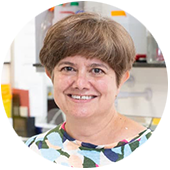 Dr. Ahringer is a Professor of Genetics and Genomics at The Gurdon Institute, University of Cambridge. Her research focuses on the developmental regulation of chromatin structure and function.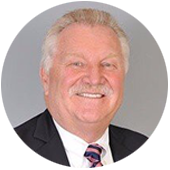 Mr. Augustenborg is a founding advisor to Liberty Biosecurity. He recently completed a 35-year career in the CIA's Clandestine Service, which included nine field assignments. Most recently, Lon headed the CIA's largest domestic office, where he worked closely with the U.S. private sector.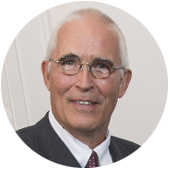 Johan Auwerx, M.D., Ph.D.
Dr. Auwerx is Professor at the École Polytechnique Fédérale in Lausanne, Switzerland, where he directs the Laboratory for Integrated and Systems Physiology (LISP). He has been using molecular physiology and systems genetics to understand metabolism in health, aging and disease.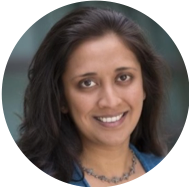 Dr. Bhatt is an Assistant Professor of Medicine & Genetics at Stanford University. She received her M.D. and Ph.D. in Biochemistry & Molecular Biology at UCSF. There she received the Fineberg Award for Excellence in Teaching and was inducted into Alpha Omega Alpha.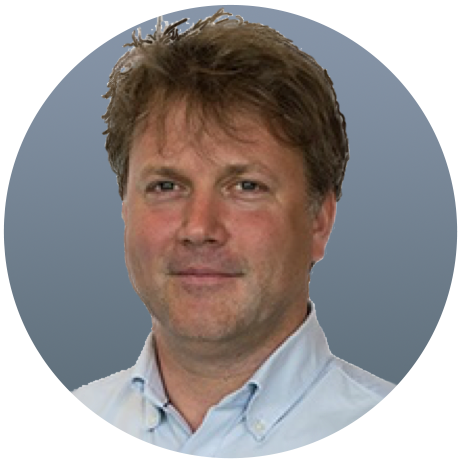 Dr. Birney is Director of EMBL-EBI, the European Molecular Biology Laboratory — European Bioinformatics Institute. He led the analysis group for the ENCODE project, which is defining functional elements in the human genome.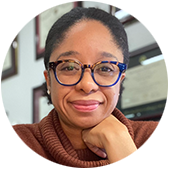 Dr. Babady is the Section Head, Clinical Microbiology Service Director, Clinical Microbiology Fellowship Program, Attending Microbiologist, Clinical Microbiology and Infectious Disease Services Member (Professor), Departments of Laboratory Medicine and Medicine at Memorial Sloan Kettering Cancer Center.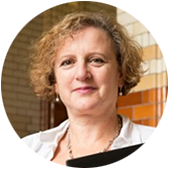 Dr. Breuer is Professor of Virology and Director of Pathogen Genomics Unit at the University College London. She simultaneously holds a clinical position at Great Ormand Street Hospital. Her research focuses on genome sequencing and phylogentics and includes the development of new tools and tests to protect people from antimicrobial resistance.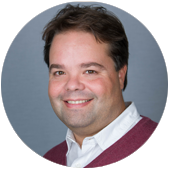 Carlos D. Bustamante, Ph.D.
Dr. Bustamante is an internationally recognized leader in the application of data science and genomics technology to problems in medicine, agriculture, and biology. He is Founding Director of the Stanford Center for Computational, Evolutionary, and Human Genomics (CEHG) and Inaugural Chair of the Department of Biomedical Data Science.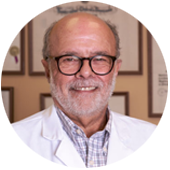 Dr. Bustamante is a Clinical Professor at Florida International University and in private practice of infectious disease at Aventura Hospital Medical Center, Jackson Medical Hospital – North, and North Shore Medical Center, Miami Florida.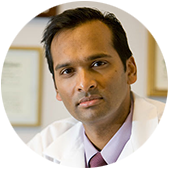 Arul Chinnaiyam, M.D., Ph.D.
Arul M. Chinnaiyan, M.D., Ph.D. is a Howard Hughes Medical Institute Investigator, American Cancer Society Research Professor, and S.P. Hicks Endowed Professor of Pathology and Urology at the University of Michigan. He also serves as the inaugural Director of the Michigan Center for Translational Pathology (MCTP).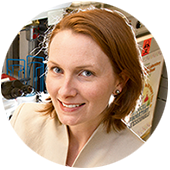 Dr. Butler-Wu is the Director of Clinical Microbiology at LAC+USC Medical Center and an Associate Professor of Clinical Pathology at the Keck School of Medicine of USC. Dr Butler-Wu earner her PhD in Molecular Microbiology at Tufts University and completed her postdoctoral fellowship in Tuberculosis Pathogenesis at New York University.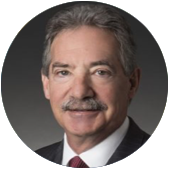 Mr. Cole, former Deputy Attorney General of the United States, is a global co-lead of the White Collar: Government Litigation and Investigations practice. His practice includes the full range of federal enforcement and internal investigation matters, with a particular emphasis on cross-border and multi-jurisdictional matters.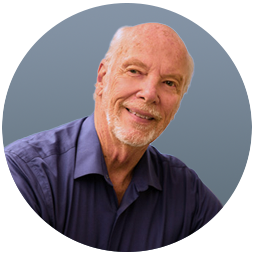 Dr Deamer is a Research Professor of Biomolecular Engineering at the University of California, Santa Cruz. Dr. Deamer has made significant contributions to the field of membrane biophysics. His work led to a novel method of DNA sequencing and a more complete understanding of the role of membranes in the origin of life.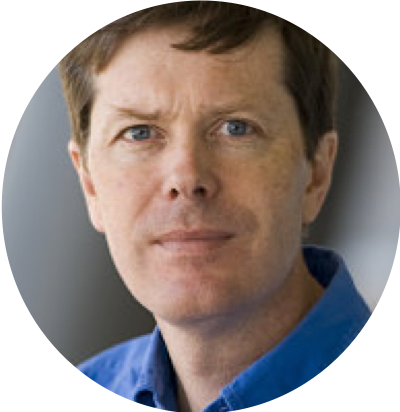 Dr. Durbin is the Al Kindi Professor in the Department of Genetics at the University of Cambridge. He was previously a Senior Group Leader and joint Head of Human Genetics at The Wellcome Trust Sanger Institute. He received a BA in Mathematics, and a Ph.D. in Biology from Cambridge University.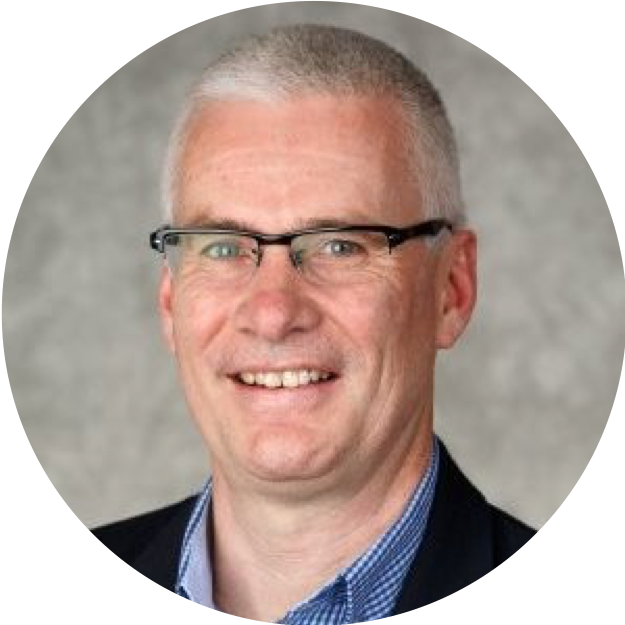 Dr. Ellis has been the CSO at Nocion since July 2018. Most recently, he led GSK's Innovation Hub in Cambridge after serving as Vice President and Head of GSK's Sirtuin Discovery Performance Unit.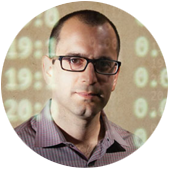 Dr. Erlich is a Core Member at the New York Genome Center and Associate Professor of Computer Science and Computational Biology at Columbia University. Prior to these positions, Yaniv was a Principal Investigator at the Whitehead Institute, MIT.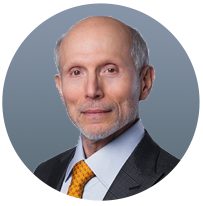 Mr. Flanzraich is the Executive Chairman of Cantex Pharmaceuticals, Inc. a biotech company developing novel therapies for cancer. He is the Lead Independent Director of the Board of Directors of Chipotle Mexican Grill, Inc. (CMG:NYSE), a chain of casual fast-food restaurants and the Executive Chairman of Alzheon, Inc. a biotech developing a novel therapeutic for Alzheimer's Disease.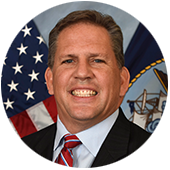 Mr. Geurts is a retired United States Air Forces colonel who most recent served ast the United State Under Secretary of the Navy. He had previously served as Assistant Secretary of the Navy (Research, Development and Acquisition) and Senior Executive Service as acquisition executive for the United States Special Operations Command.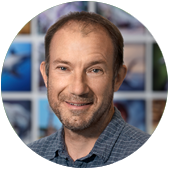 Richard "Ed" Green, Ph.D.
Dr. Green is an Assistant Professor of biomolecular engineering, Baskin School of Engineering, UC Santa Cruz. he is a Founding Advisor to Dovetail Genomics, Arc Bio, and Claret. He earned his Ph.D. from the University of California, Berkeley in 2005. Ed's advisor was Steven Brenner with whom he co-authored 14 papers on a wide variety of computational biology subjects.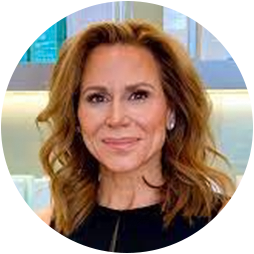 Dr. Gmyrek is a Board Certified dermatologist that has received national recognition for her contributions to cosmetic dermatology. Dr. Gmyrek was on the faculty of Columbia University's where she served as the Division Chief of Cosmetic Dermatology and founded the Cosmetic Skin and Laser Center.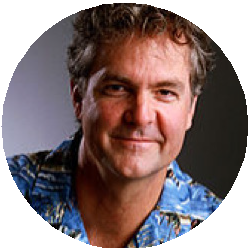 Dr. Haussler is the Distinguished Professor of Biomolecular Engineering at the University of California, Santa Cruz, and scientific director of the UC Santa Cruz Genomics Institute. David is an Investigator at the Howard Hughes Medical Institute, cofounder of the Genome 10K Project, and scientific co-director of the California Institute for Quantitative Biosciences (QB3), UC Santa Cruz.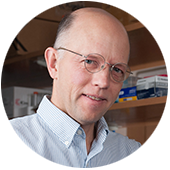 Dr. Hud is currently a Regents Professor in the School of Chemistry and Biochemistry at the Georgia Institute of Technology. He received his B.S. degree from Loyola Marymount University. His Ph.D. was conferred by the University of California, Davis for physical investigations of DNA condensation by protamine.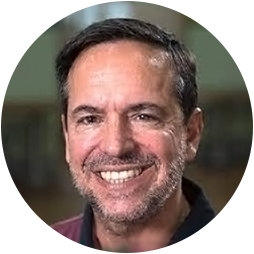 Mr. Kain serves as the scientific head of Revere and was formerly the Chief Engineering Officer at Illumina. At Illumina, Bob led the invention of the modern, high-throughput genome sequencer that brought the cost from millions of dollars down to less than one thousand per sequence.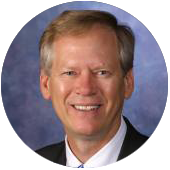 Dr. Keim is the Cowden Endowed Chair of Microbiology at Northern Arizona University (NAU), the Director of Pathogen Genomics at the Translational Genomics Research Institute (TGen) and research affiliate at Los Alamos National Laboratory (LANL). He has been faculty member at NAU since 1988 after postdoctoral studies at the University of Utah and Iowa State University.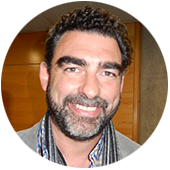 Dr. Lane is a Professor of Evolutionary Biochemistry at University College of London. Educated at Imperial College, London, he earned his PhD at the Royal Free Hospital Medical School in 1995 with a thesis entitled In vivo studies of ischemia-reperfusion injury in hypo-thermically stored rabbit renal autograft.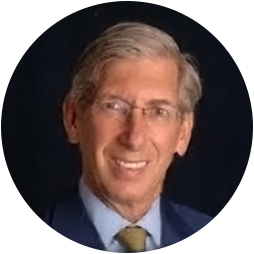 Dr. Lieberman is the Lawrence E. Kolb Professor of Psychiatry at the Columbia University Vagelos College of Physicians and Surgeons, where he directs the Lieber Center for Schizophrenia Research in the Department of Psychiatry at Columbia. He specializes in schizophrenia and related psychoses and their associated neuroscience and pharmacological treatment.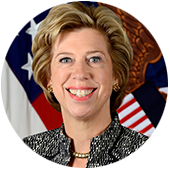 Until recently, Ms. Lord served as the first Under Secretary of Defense for Acquisition and Sustainment (A&S), leading the Department of Defense's personnel, policies and processes involved in Pentagon acquisition, contracts, logistics, and the defense industrial base.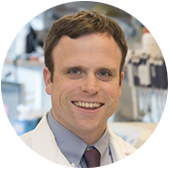 Dr. Mason is Professor of Physiology and Biophysics at the Weill Cornell School of Medicine. Dr. Mason is also the Director of WorldQuant Initiative for Quantitative President and WorldQuant Foundation Research Scholar. In addition, Dr. Mason is a Professor of Computational Genomics in Computational Biomedicine as well as Professor of Neuroscience in the Brain and Mind Institute.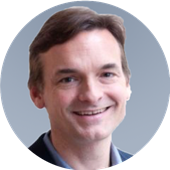 Dr. McCarroll is the Dorothy and Milton Flier Professor of Biomedical Science at Harvard Medical School and the Director of Genetics for the Broad Institute's Stanley Center for Psychiatric Research and assistant professor in Harvard Medical School's Department of Genetics.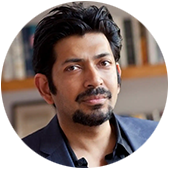 Siddhartha Mukerjee, Ph.D., M.D.
Dr. Mukerjee is a Board-Certified physician in Hemotology and Medical Oncology as well as an Assistant Professor of Medicine at Columbia University Irving Medical Center. Dr, Mukerjee holds a BS in biology from Stanford University, a DPhil in immunology from Oxford University (where he was a Rhodes Scholar), and an MD from Harvard Medical School.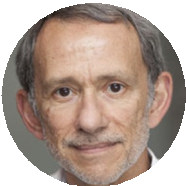 Aristides Patrinos, Ph.D.
Dr. Patrinos is a global authority on structural biology, genomics, and global environmental change. Ari was previously Deputy Director, Research, NYU Center for Urban Science & Progress, Brooklyn, NY. Prior to that, he was President of Synthetic Genomics Inc., and Director of the Office of Biological and Environmental Research in the Department of Energy's Office of Science, where he oversaw human and microbial genome research, structural biology, nuclear medicine and health effects and global climate change.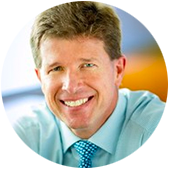 A recognized world leader in clinical research with more than 1400 peer-reviewed publications, Dr. Peterson is the Adelyn and Edmund M. Hoffman Distinguished Professor of Medicine, Vice Provost & Senior Associate Dean for Clinical Research & Vice President for Health System Research at UT Southwestern Medical Center. Dr. Peterson is formally from Duke University Medical Center where he was a distinguished professor and prior Executive Director of the Duke Clinical Research Institute (DCRI).
Serena Poon, CN, CHC, CHN
Ms. Poon is a leading celebrity chef, nutritionist, reiki master and longevity wellness expert. She is the founder of Serena Loves, LLC, a wellness brand, app, supplement line, blog and TV show that encompasses all of the pillars of optimal health, well-being and longevity.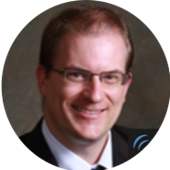 Dr. Powers is a self-described molecular genomic pathologist with a passion for the clinical applications of molecular biology. Before joining UCSD, Martin served for three years directing the clinical molecular oncology efforts for the University of California, San Francisco clinical labs, where he was also an assistant clinical professor.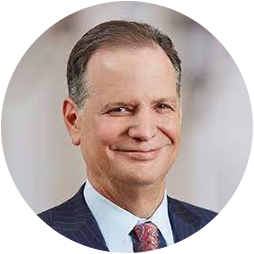 Dr. Pryor currently serves as Chief Medical Officer of Metro International Biotech. Previously he served as Executive Vice President and Chief Clinical Officer of Ascension and President and CEO of Ascension Clinical Holdings. From 2011-2011, David was the Chief Medical Officer of Ascension Health, the largest not-for-profit healthcare delivery system in the U.S.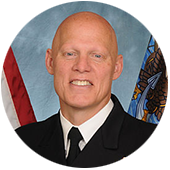 Sean Pybus
US Navy Vice Admiral (ret)
Mr. Pybus is a retired United States Navy Vice Admiral who last served as the deputy Commander, US Special Operations Command. He previously served as a vice admiral assigned to the Nato Special Operations Headquarters in Belgium and as the Commander, Naval Special Warfare Command in Coronado, California.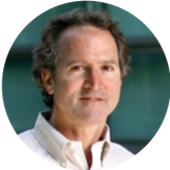 Dr. Relman is the Thomas C. and Joan M. Merigan Professor in Medicine, and a Professor of Microbiology & Immunology at Stanford University, and Chief of Infectious Diseases at the Veterans Affairs Palo Alto Health Care System. He is also Senior Fellow at the Center for International Security and Cooperation at Stanford. David trained at MIT and then Harvard Medical School, followed by clinical training in internal medicine and infectious diseases at the Massachusetts General Hospital in Boston, and a postdoctoral fellowship in microbiology at Stanford.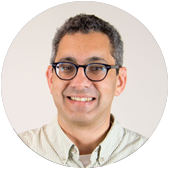 Dr. Rokhsar is a founding member of the Dovetail Genomics SAB. He has been the faculty at the University of California-Berkeley since 1989, when he joined the Physics department. In 2002 he joined the genetics faculty after his research interests shifted to computational biology, genomics and evolution. He leads the Berkeley Training Program in Computational and Genomic Biology.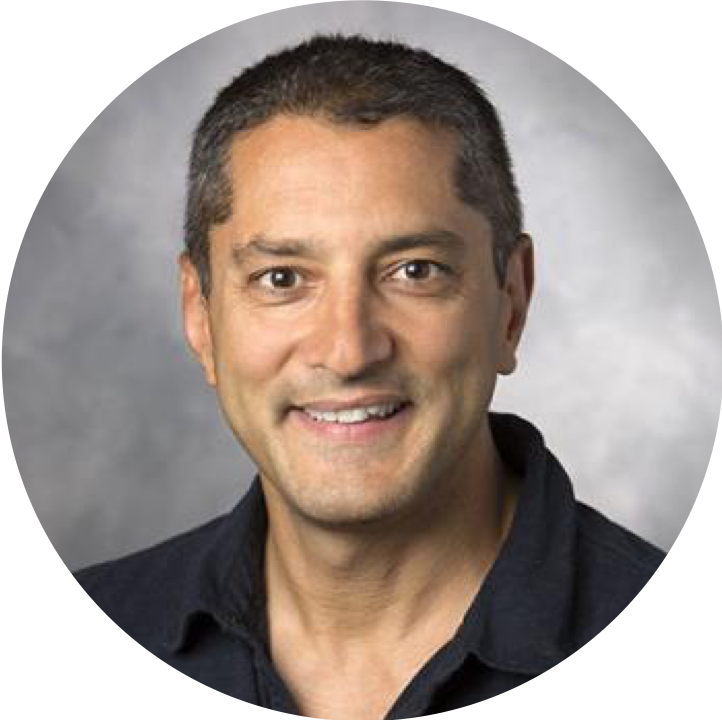 Dr. Santiago is a Professor of Mechanical Engineering at Stanford. He received his MS and Ph.D. in Mechanical Engineering from the University of Illinois at Urbana-Champaign in 1995. His research includes the development of microsystems for on-chip chemical and biochemical analysis, methods for sample preparation, miniature pumps, and electric-field based deionization methods.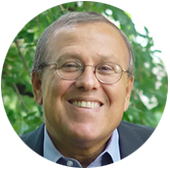 Dr. Nadim Shaath is the founder of Alpha Research & Development, Ltd., and is currently its President. Alpha R&D, Ltd. is a research and sourcing company of essential oils, absolutes, resinoids and therapeutic ingredients. He is the editor of several books on Sunscreens including Sunscreens published by Marcel Dekker and is the author of the book entitled The Encyclopedia of Ultraviolet Filters, published by Allured.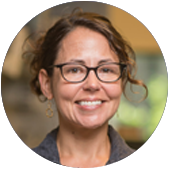 Since 2012, Dr. Shapiro has been affiliated with the University of California at Santa Cruz, where she is currently associate director of the Genomics Institute, co-director of the Paleogenomics Lab, and professor in the Department of Ecology and Evolutionary Biology. She has been named a HHMI Investigator (2018), National Geographic Emerging Explorer (2010), a Packard Fellow (2010), and a Searle Scholar (2009).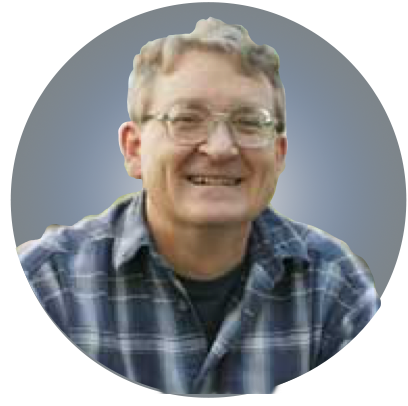 Mr. Slezak has spent more than three decades in the bioinformatics field. Tom first came to Lawrence Livermore National Laboratories (LLNL) as a summer student in 1974, joining their Bio-Med Program as a full-time computer scientist in 1978. He eventually went on to work on the Human Genome Project, pioneering the use of what came to be called "bioinformatics" in DNA physical mapping, and was part of the team that built the Joint Genome Institute in Walnut Creek.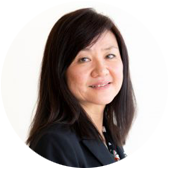 Dr. Tsai is Director and Picower Professor of Neuroscience at MIT's Picower Institute for Learning and Memory, as well as the Department of Brain and Cognitive Sciences. She is an expert in the pathogenesis of neuro disorders that impact cognition and memory. Li-Huei's lab has studied Alzheimer's Disease and Tau pathologies in humans and in mice, including the role of neuronal networks, neurodegeneration, and targeted genetic approaches and gamma circuit oscillations as potential treatments.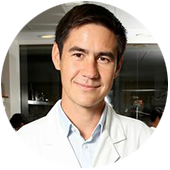 Dr. Wu is a Senior Research Fellow at University of New South Wales in Syndey, Australia in Medicine and Health. He heads the Laboratory for Ageing Research at UNSW where they seek to understand the molecular process of biological ageing, with applications of these findings to physiologically relevant processes such as reproductive ageing.